I'm thrilled to introduce you to Shantel Marie, the brains, beauty, and sweet soul behind Fit For A Princess Beauty. She has a passion for cruelty-free cosmetics, and clean beauty. Fit For A Princess Beauty is our new obsession!
In today's blog post, we had the honor of interviewing Shantel Marie, CEO & Founder of Fit For A Princess Beauty. We wanted to get an insider scoop on what this beauty company was about.
We all know putting those babies on, it makes up feel beautiful and confident.
When we spoke to the CEO & Founder, Shantel Marie about there company values and brand we realized that it was true passion that made them successful today.
So let's dive in!
What is Fit For A Princess Beauty all about?
Fit For A Princess Beauty is a Canadian cosmetic company which encompasses individuals to feel beautiful, empowered, while instilling courage and positivity into those who use our products. This brand was made for those who know what they want, feel confident in the ability to be successful in whatever they choose in life, all while feeling beautiful on the inside and out! Who says you can't have it all? The goal is to help women all over North America feel like they can achieve anything they put their mind to, while gaining the confidence that comes with getting yourself "glammed" up and doing what you love each day.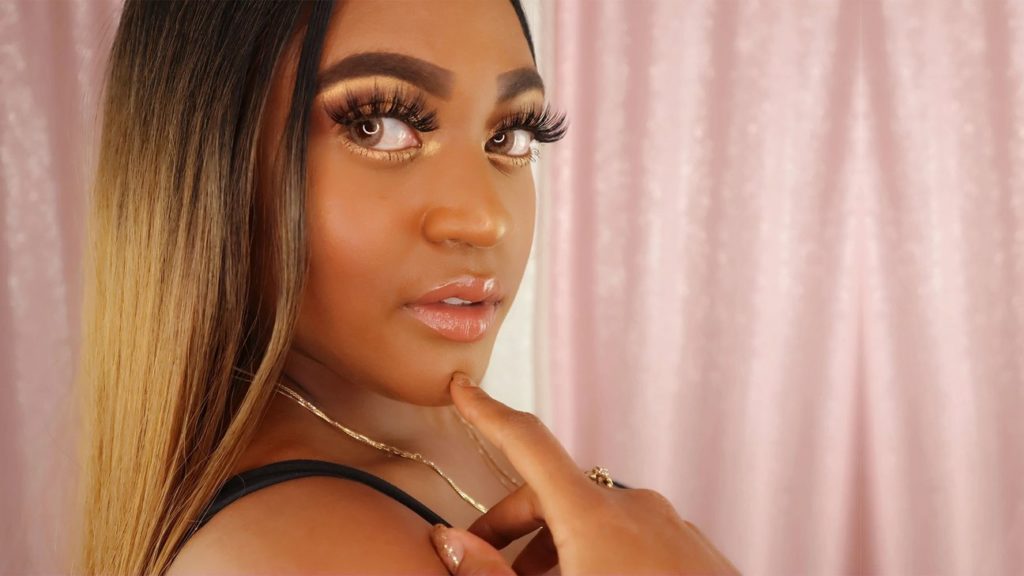 Who is the Founder? Tell us a little about you
The founder of Fit For A Princess Beauty is Shantel Marie, who launched the company in November 2020. The brand was created for individuals who realize that lashes, makeup, and beauty is more than what meets the eye. Shantel realized she had such a strong passion for the cosmetics industry, and wanted to find a way to incorporate her love for makeup, in collaboration with her professional background as a Registered Social Worker in Ontario. Shantel realized that although Social Work and cosmetics are two very different areas, she realized that one of Social Work's core values is identifying Clients strengths, and instilling them with empowerment, optimism and self confidence. While customers used her products, they informed Shantel how beautiful they felt, the confidence they gained, and their self esteem improved substantially by just taking the time out of their day to get themselves ready. Shantel truly believes in the saying "when you look good, you feel good".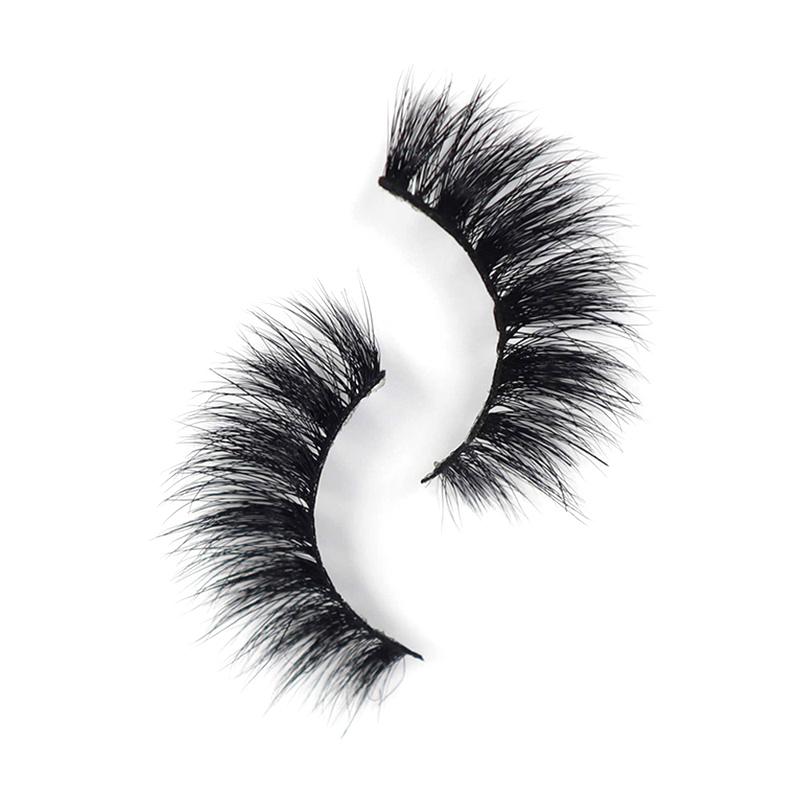 Why is putting lashes on correctly important?
Putting on lashes is very important! When applied correctly they will stay adhered to the natural lash line, blend with your own eyelashes flawlessly, and won't feel heavy or cause any unnecessary irritation to the eye area. Wearing lashes should feel comfortable to the user, and oftentimes when applied correctly, you even forget your wearing false lashes until you look in the mirror or take a selfie! When lashes are applied incorrectly they may cause irritation, discomfort, not stay adhered to the natural lash line, and some may even have the urge to take off the lashes in the middle of the day (yikes)! Applying lashes does take practice, you will learn with each application what does and does not work for you! Youtube has lots of amazing tutorials that can guide you through the process of application, however we do recommend that you practice and get familiar with what works best for you!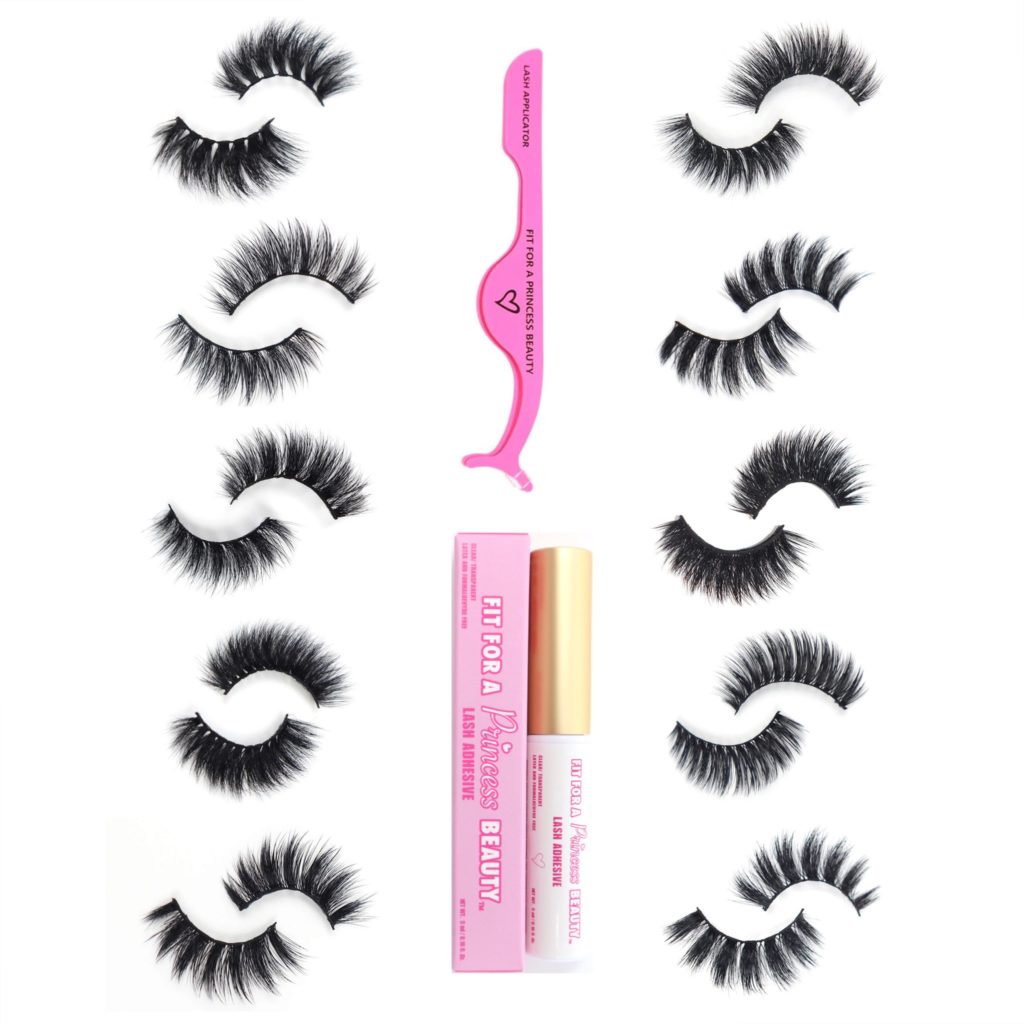 What do you think a bride should carry during their wedding day to ensure the eye lashes are perfect through out the night?
Fit For A Princess beauty always recommends that whenever you're leaving the house ALWAYS bring your lash adhesive and lash applicator. Each person's body is different. Some individuals may produce more oil, sweat, have sensitive skin, or have different eye shapes. Each of these factors can contribute to the lashes possibly lifting. Oftentimes what is very common with false lashes is they will lift in the inner and outer corners. This is a natural tendency as our eyes are naturally curved and this is where the lashes are more susceptible to lifting due to gravity. On your wedding day, you have much more important things to be focusing on than your lashes lifting. This is why it's essential for you to carry your lash glue and applicator for quick touch ups if needed. If you have a makeup artist doing your makeup, if possible ask them if they have any extra lash glue that you can keep. If not we suggest purchasing your own that is suitable for your eyes.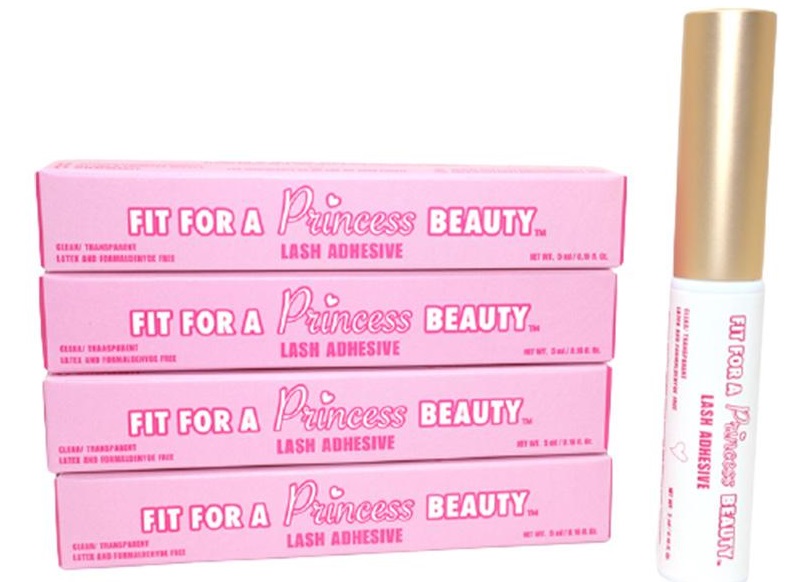 What glue do you recommend?
Fit for A Princess Beauty has their own lash adhesive which is free of latex or formaldehyde making it perfect for both normal and sensitive eyes! We knew our formula needed to be free of latex as many Individuals are allergic to it. What's great about the lash adhesive is that it applies white and dries completely clear. The benefits of the adhesive being clear is it will work for those individuals who prefer to apply false lashes with and without liquid eyeliner. Those who prefer to wear false lashes without eyeliner will be able to achieve a more natural look.
What lashes do you recommend from your line for a bride?
Fit for A Princess Beauty offers a variety of lashes for a variety of Brides! We know that each Bride is different. Some prefer full glam makeup, others prefer a more natural makeup look on their wedding day. For the glam makeup brides we recommend our cruelty free "Flirty Queen" or "Glam Babe" mink luxury lashes. These are bold, beautiful, wispy, and so captivating. Any Bride who is looking to make a true glamorous statement will love these lashes! For our more natural brides we would truly recommend our vegan synthetic lashes in the style "soft glam" or our mink lashes in the style "Fluffy Princess". Both of these will add to your natural beauty giving you a little extra subtle glam on one of the most special days of your life! Whatever you're looking for we have various styles to choose from on our website www.FitForAPrincessbeauty.com
Fingers vs Lash applicator. What is best?
When applying lashes, as mentioned before practice makes perfect. Some individuals are able to apply false lashes with just their fingers. Others benefit from using a lash applicator. We truly do recommend using a lash applicator to apply your lashes. Not only does this allow you to keep your fingers out of your eye area which is preferred with COVID-19 precautions, but an applicator will allow for more precision with your application. The lash applicator can be used to hold the lashes while applying the adhesive, placing the lashes on your natural lash line, and to press the lashes down in order for them to adhere to your eye in a safe way. As mentioned, we do believe the applicator is beneficial however whatever you're the most comfortable with, we suggest go with that option!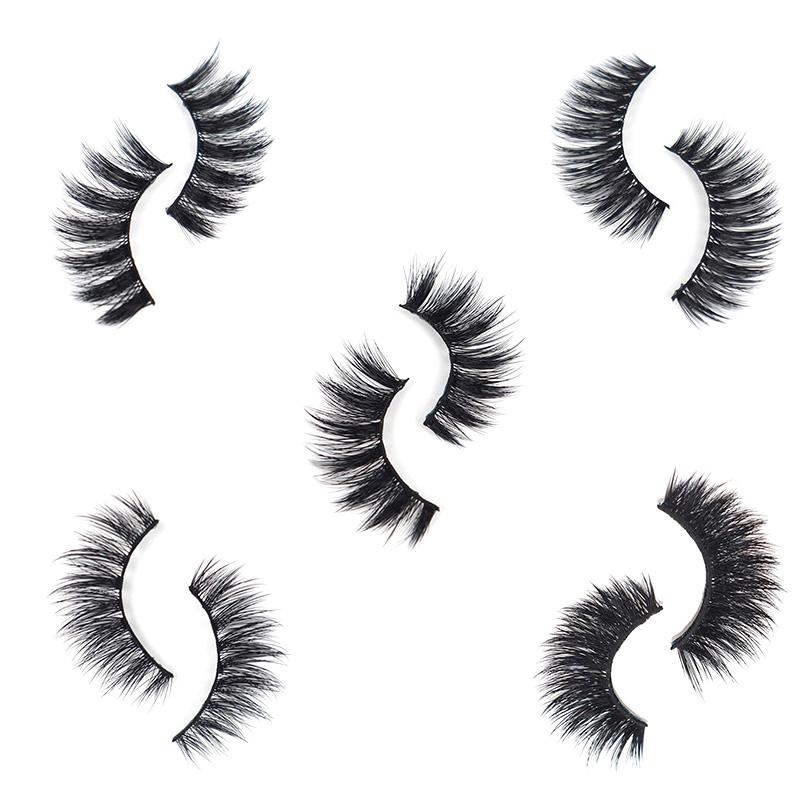 Why Fit For A Princess Beauty?
With many eyelash companies on the market today this is a great question. As a small local black-owned Canadian business, we truly put our heart and soul into our products. We individually tested all of our products for many months prior to selling them to customers. All of our lashes are handmade and go through rigorous quality control before being packed and shipped with love and care to customers. Aside from quality control, our brand is all about you! We are here to make you feel the most beautiful, empowered, sophisticated, and truly make you feel like the inner Princess you are on each day and every occasion! Weddings are such a special and beautiful celebration of two souls coming together to start a new journey and life with one another. Many of us dream our whole lives about our wedding and think of all the finer details that go into the special day. In the future looking back at the photos and memories, we want you to think back and say "wow, everything was perfect and I looked so beautiful"! With Fit For A Princess Beauty lashes, it's more than just a product. It's a feeling of true empowerment and recalling that you are more than what meets the eye. Your inner and outer beauty shine through beyond the explanation of words!
A special thank you to Amanda Lynn for allowing our company Fit For A Princess Beauty Inc to be a part of the January 2021 feature of C'est Beau Luxury Events! Amanda has always been so detail oriented and can bring any vision to life. We are truly honored and filled with gratitude for this opportunity.
Sincerely,
Shantel Marie CEO and Founder
Fit For A Princess Beauty Inc.