Let's face it – there's so many entertainment companies out there. Many years ago, C'est beau was looking into connecting with an entertainment company that can provide 5 star customer service and performances for our brand in Toronto. In search of this, we agreed that there was no other company that would take the step by step experience for our clients.
We first walked into there location at 93 Woodstream, Boulevard in Woodbridge. The Chief Operations, Chris Romano came to the door and greeted us while leading us to an organized, professional office space. We were offered an espresso and sat down in comfy chairs.
(This is a definite win for us, who wouldn't want a fresh espresso?) #coffeelover
We had a very important corporate client of ours looking for a BIG entertainment package with an LED drumline, and a few other details to make a "WOW" moment for our clients and there guests.' Let's just say they exceeded the expectations for everyone.
They had back ups for everything, came early for set up, did test runs, prepared an agenda for us and everything ran exceptionally smooth. Contracting them for all of our events, rest assured – we never had to worry about a thing. Being a planner and having a crazy work schedule with meetings, running around to various events – It's one thing we don't have to micro-manage. Happy client = happy company!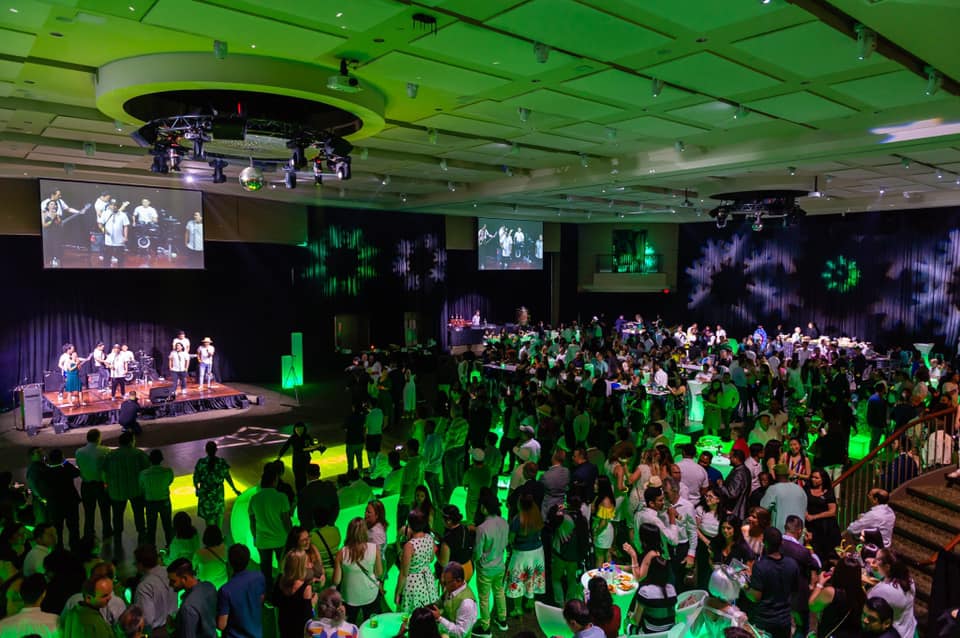 We wanted to interview Chris Romano from Bongo & B Entertainment and ask a few questions!
How long have you been an entertainment company?
Over 10+ Years now.
What does Bongo and B do exactly?
Bongo & B is a Full-Service One-Stop-Shop for any Live Entertainment & Event Production
90+ Acts & Showcases, ranging from Bands to dancers to impersonators, Celebrities and so much more!
What artists are most popular during wedding season?
For us, we find our Jazz Trios, Bands, and Party Starter showcases are the most popular acts during peak season.
Some of the Party Starter Acts include samba dancers, our LED drumline, or various artists performing for guests on the dance floor and the DJ's music.
Why Bongo and B and not other entertainment companies?
Year after year we've continually pushed the boundaries of what it means to be a 5/5 Star Company. We are proud to say we are #1 in the Live Entertainment industry from our continual top choice awards on event source to our 100+ 5/5 Star ratings across multiple platforms. For us, it's all about the client's experience, education, and our execution of the talent on their special day. Of course, we have to have amazing talent, though if they are not set up to succeed, then it will all fall apart. With our expert guidance, industry experience, and our consultative process, we've proven event after event why you want to have "The Bongo & B Experience." You won't hear it from us. You'll be hearing it from all your guests for years to come!
What do you enjoy most about your work?
Seeing the smile and joy on our client's faces as they enjoy the special moment of live entertainment. Seeing them in this moment of pure bliss is what really drives me! Truly there is a lot of work in the background, and I thoroughly enjoy calling and discussing events with musicians and performers every day. I love the hustle and bustle of constantly being able to have artists showcase their talent.
What is your Bongo and B experience like?
The Experience for our clients, happens the moment they see our name or contact us.
-It is proper follow-ups, and check-ins when required
– It is Education for clients who never booked entertainment before, and how to do it with proper guidance and knowledge
– It is 30-45 no-obligation consultation that shows all our brides and grooms why we stand out from the rest while showcasing 90+ acts and options for them to choose- It is process refined over 15 years to serve our clients better, more easily, and without challenges
– It is 3000+ successful events under our belt, to help you feel 110% confident we will make that night a night to never forget
-being recognized and hired by fortune 500 companies to make sure events ALWAYS execute.-Having Toronto's #1 Talent, and the team to make that special moment happen